Ad – the fabric was gifted
At the end of May, I started sewing for the first time ever! I finished my very first sewing project. Luckily I got a lot of help along the way, and I learned a lot in the process. After that, I bought different kinds of fabric and patterns for several projects, but then I got cancer, and everything was put on hold. Now I am cancer free and have finally started to walk normally again, after eight long weeks on crutches. So after a crappy summer, I am looking forward to some rainy autumn days!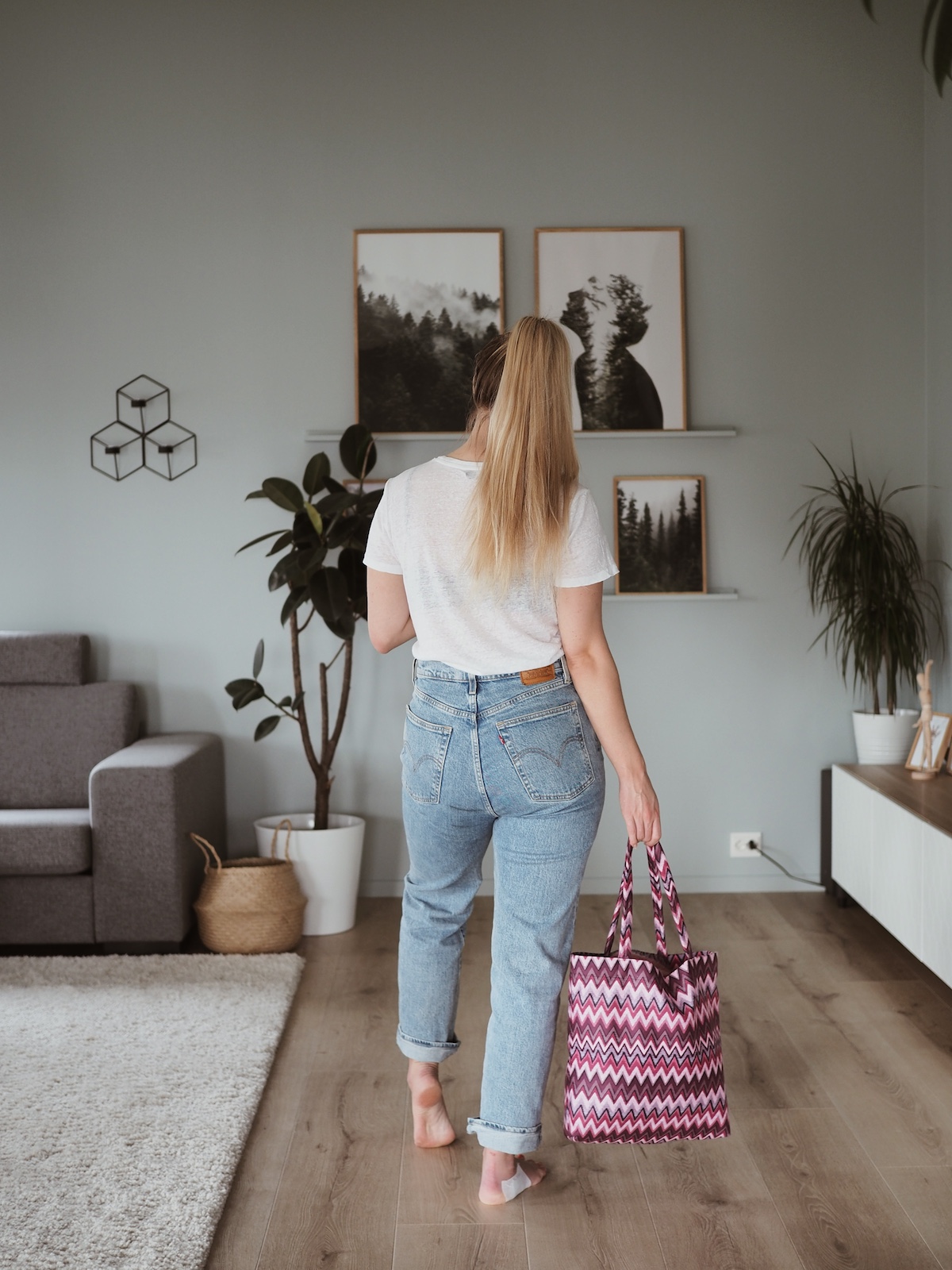 I received some fabric from the Yorkshire Fabric Shop a while ago. As I mentioned, I'm a real novice in sewing. The original plan for the fabric was to sew cushions, but I ended up with a tote bag instead. But there will be cushions too, eventually!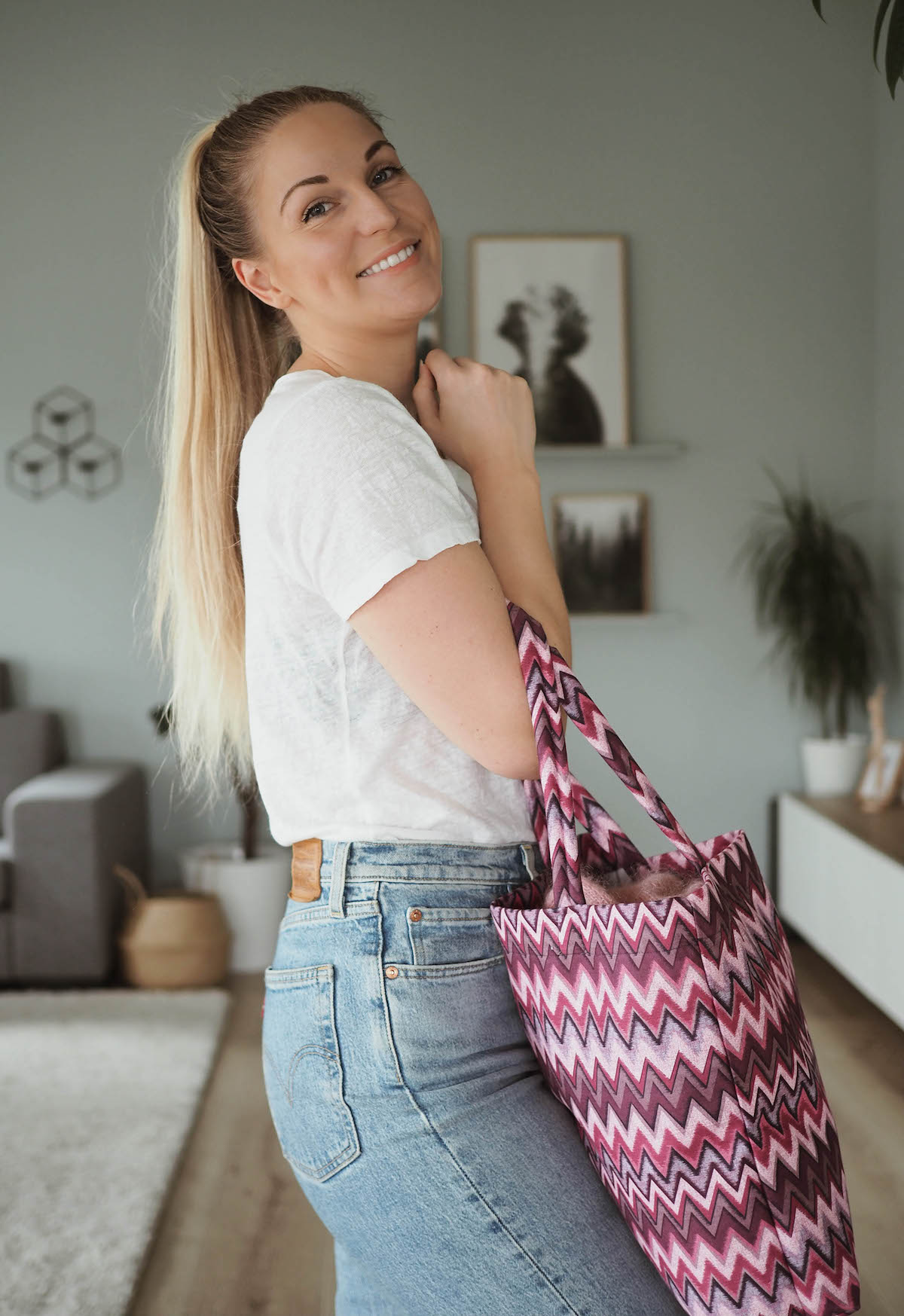 It's far from perfect, but I guess I can not expect that in the beginning either…
You can click here to check out the fabric I used.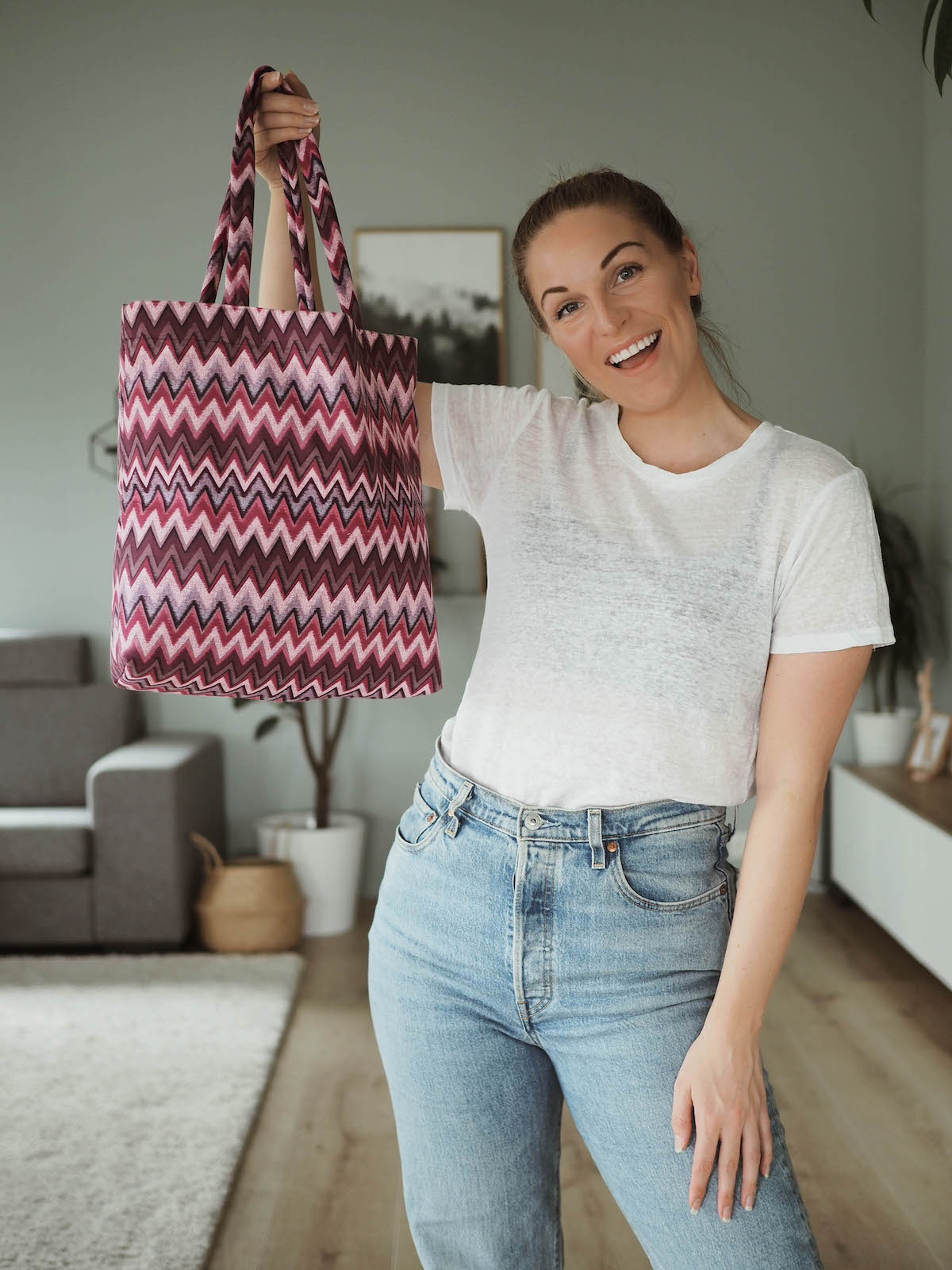 I found the inspiration both on Ingrid Vik Lysne's blog and on various youtube clips. And hey! Did you know that I have a sewing account on instagram? Check out @KamillaSyr for real beginner sewing.