Since I am challenging my self to only use the yarn I already got, i decided to make some changes on the Louisiana Sweater. I knew I had to knit it, but I didn't have the yarn suggested in the pattern. Nor did I have the amount of a similar yarn. The sweater is originally knitted with two threads of Børstet alpakka from Sandnes Garn, but I took a chance and made it with a single thread of Fat faerytale from Du store alpakka.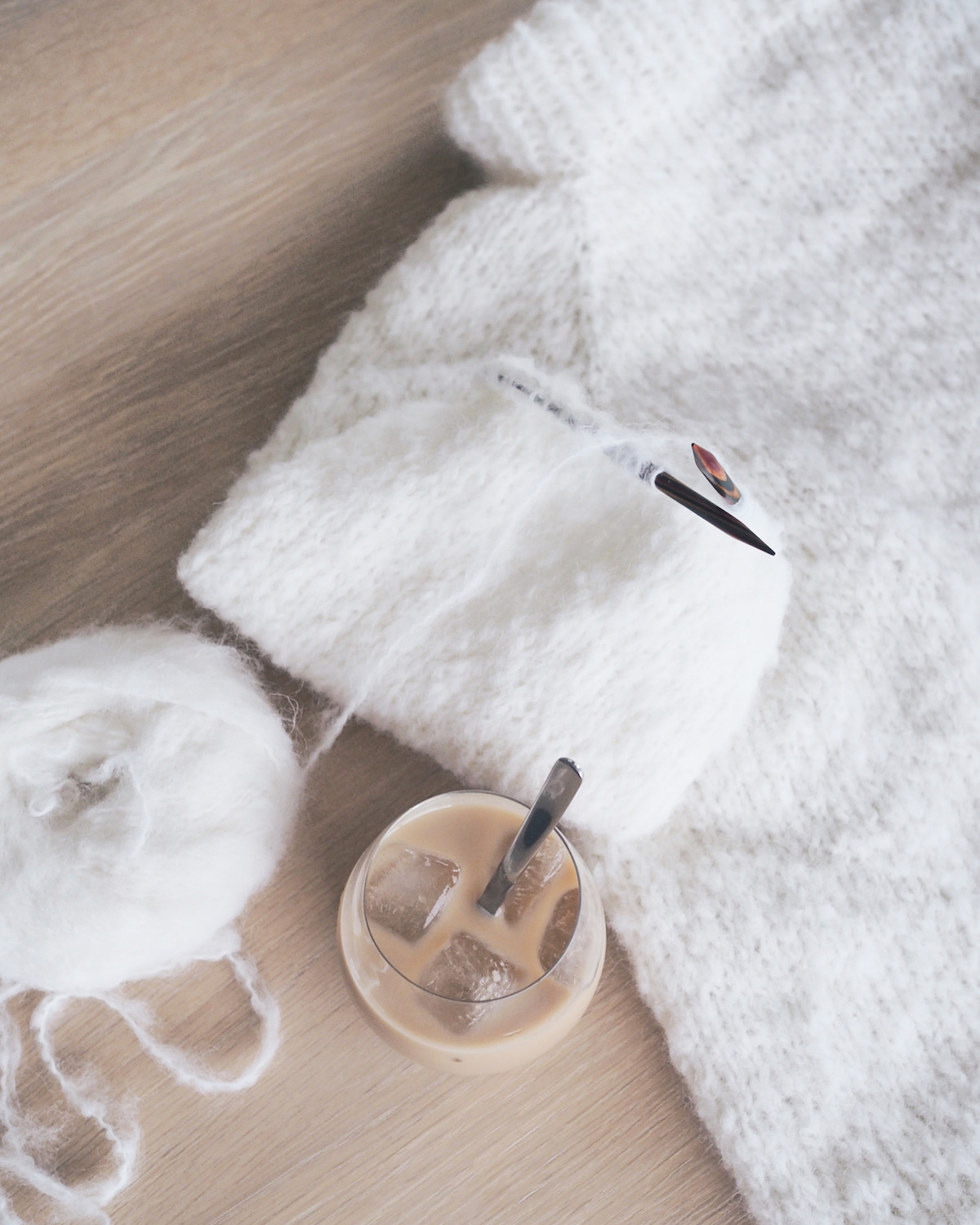 So, what did I do? Well, I aimed to a size M, and took a chance on knitting size 2XL with needle size 7 on the body, 6 on the arms (I didn't have a short circular needle in size 7 available) and size 5,5 on the rib. Please have in mind that I do knit very tightly, and I usually always go up a size on the needles. The sizes are in European, not US!
The result was just as I had hoped! I'm very pleased with the result. Both size, fit and colour! This one fits absolutely everything!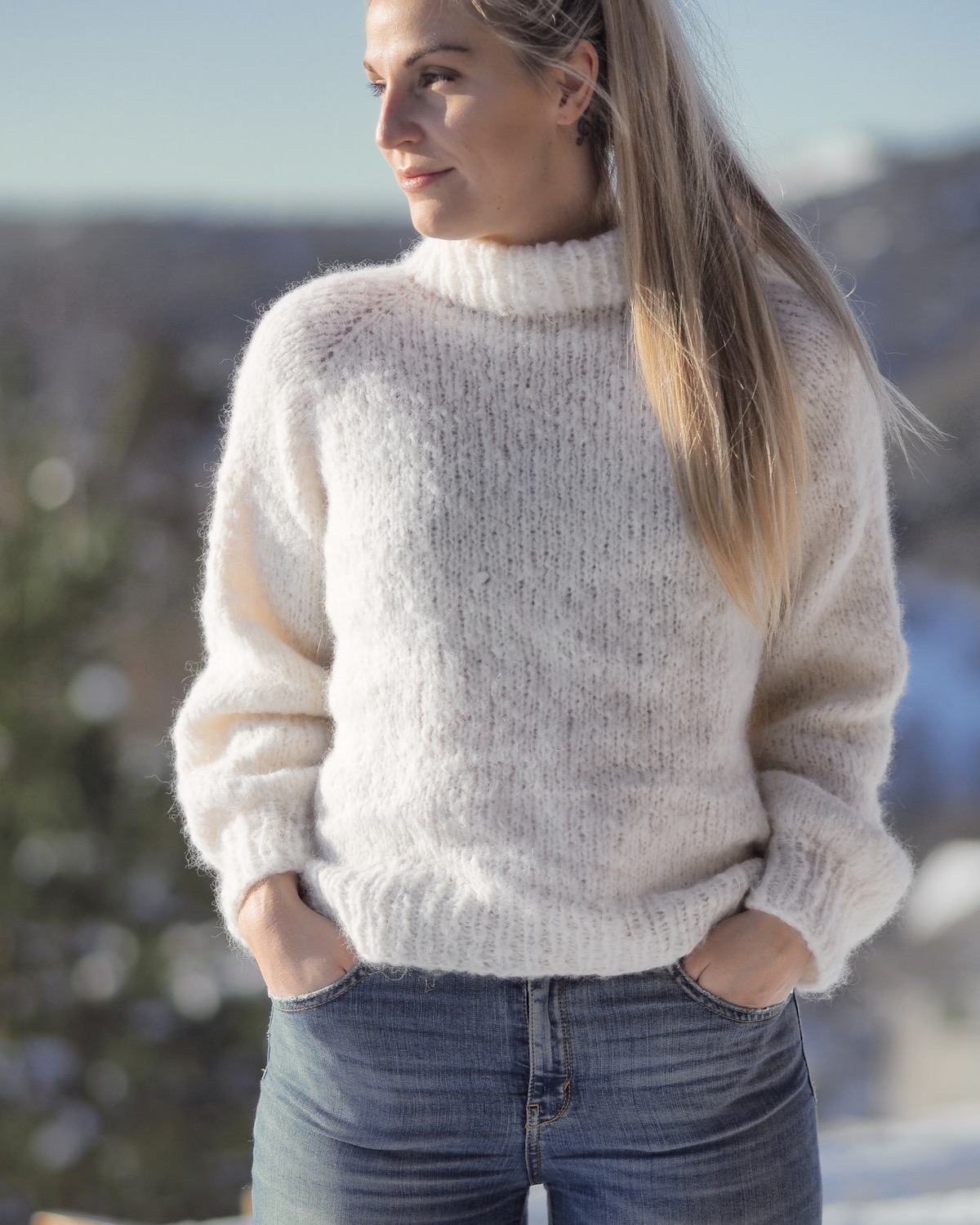 … And now I really just want to make another one! Just an even more oversized and longer. Well, who knows, I do have some grey yarn stashed in my yarn drawer! You can find the pattern on Louisiana Sweater at Petiteknit.com ♥
Feel free to follow my projects on instagram!