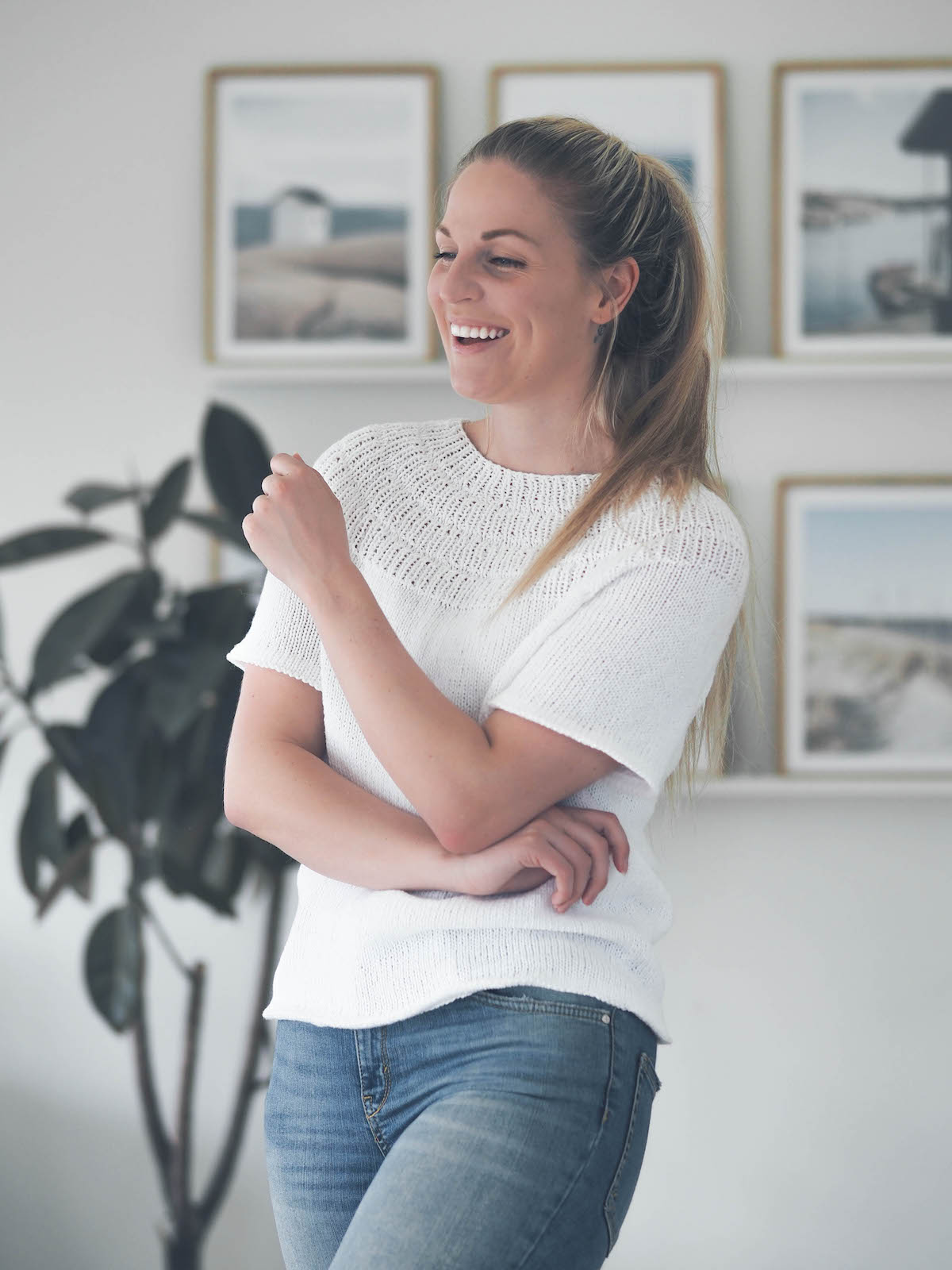 I have become a true fan of knitting the Ankers pattern by Petiteknit, and the summer shirt was no exception. The fit is super, and I am very pleased that I made folding edges instead of a ribbed border along the arms and body. Perfect way to achieve a more clean expression. I forgot to decrease on the arms, so they are a little wide. No doubt it's better to have a little too wide arms than a little too tight, right? I think I will keep it with the wide arms, and if it bothers me ill consider sewing an elastic into the folding edges.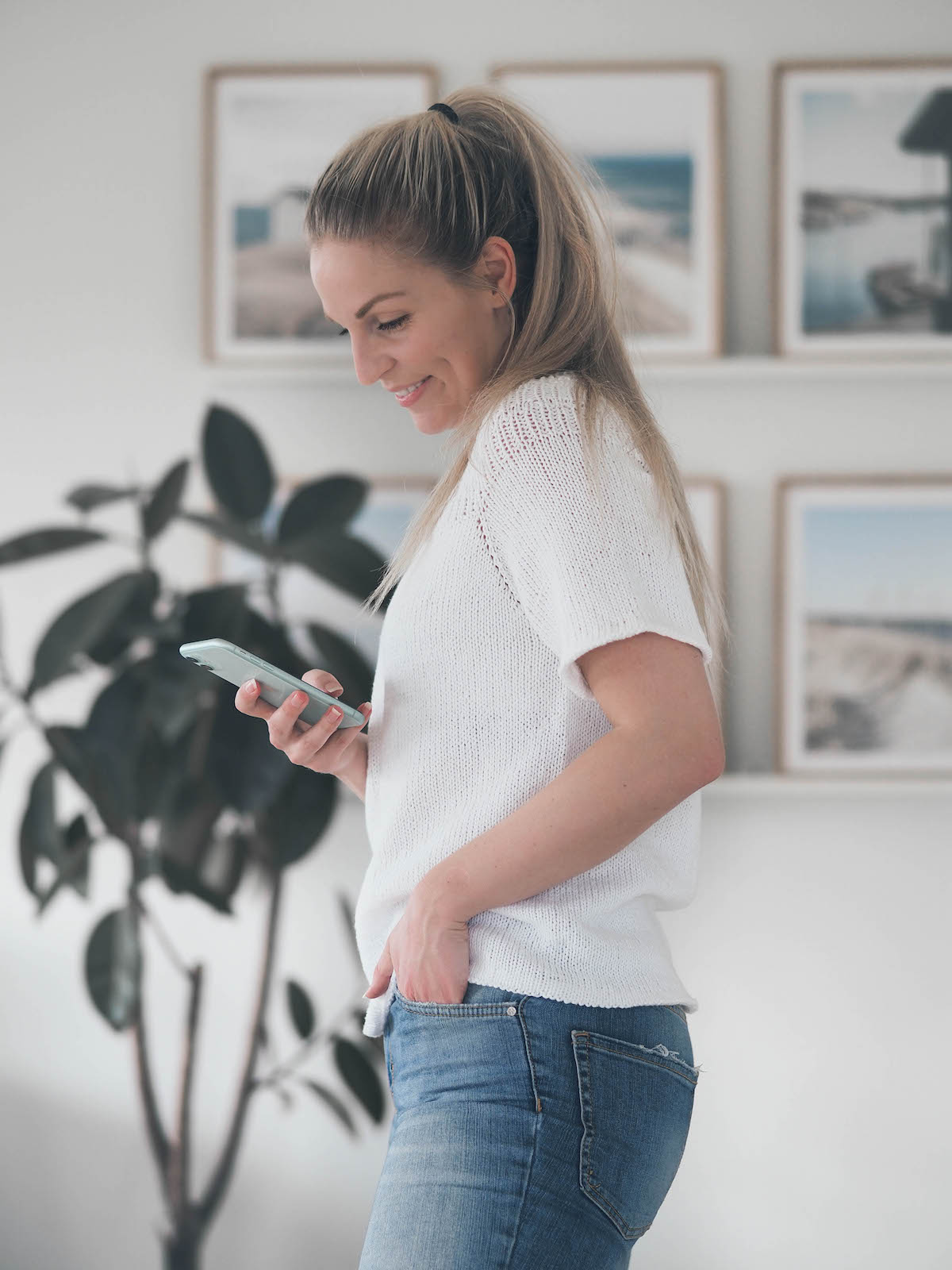 The blouse's original yarn is Sandnes Line, but I chose to knit it in Drops Belle. Both yarns contain 53% cotton, 33% viscose and 14% linen. Belle is basically a lot cheaper, and I found it on sale as well. So then the choice was really easy.
Feel free to follow my knitting projects on instagram @strikkeristrikkera!