Finally! I've wanted to knit this one for a while, but other projects have been prioritized instead. For some reason I have thought that this sweater is too hard for me to knit, but i was certainly wrong! The pattern is pretty simple to follow. The only thing I had to learn, was how to increase a purl stitch from one to two. At first I didn't really know what to do, but eventually I found this tutorial, and I think it explained it all very well.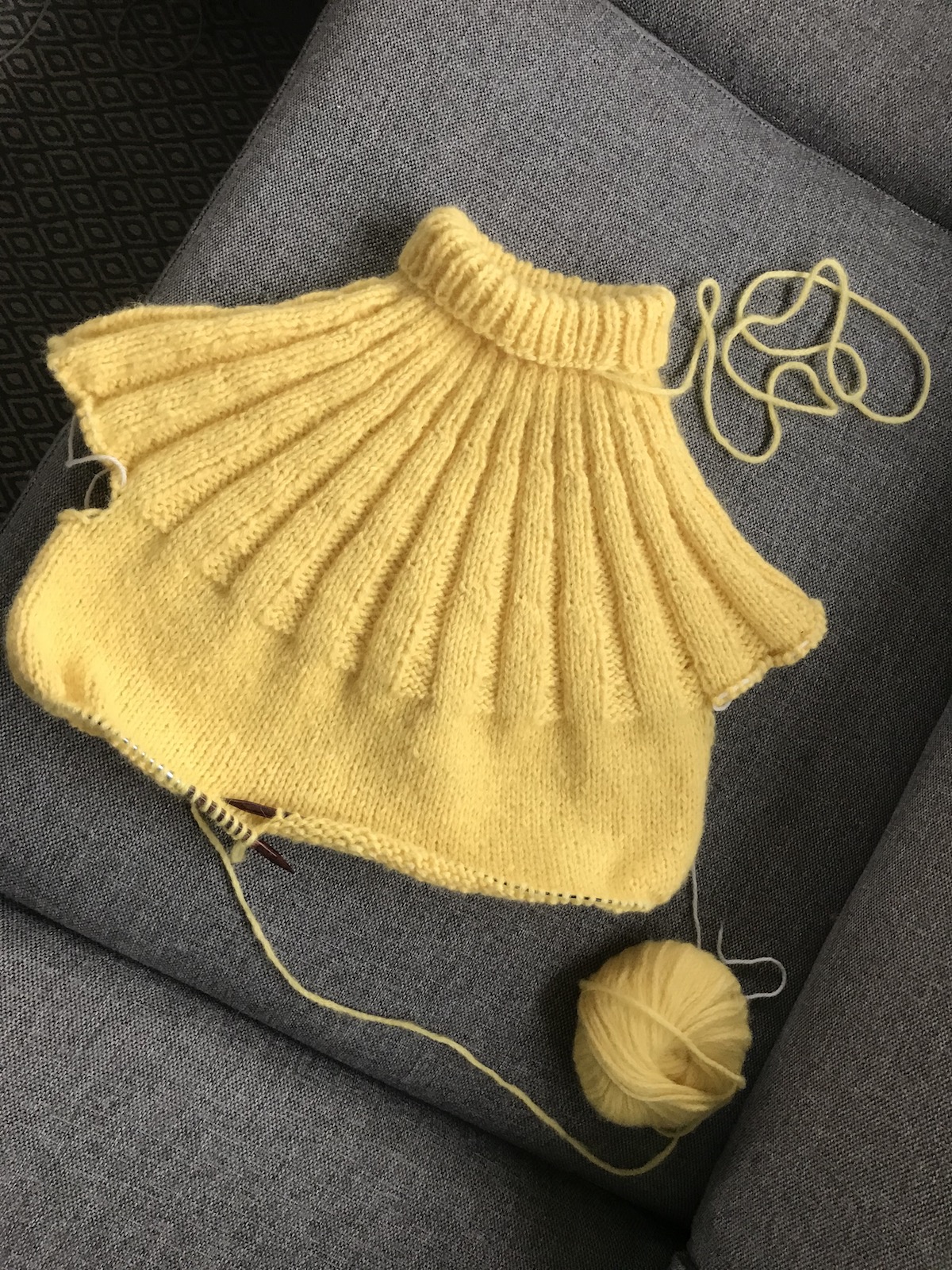 In stead of using the original yarn from the pattern I used Pus from Du store alpakka. I found it with an incredible 60% discount in a local yarn store in Kristiansand a while back. And the colour! OMG, its so fresh.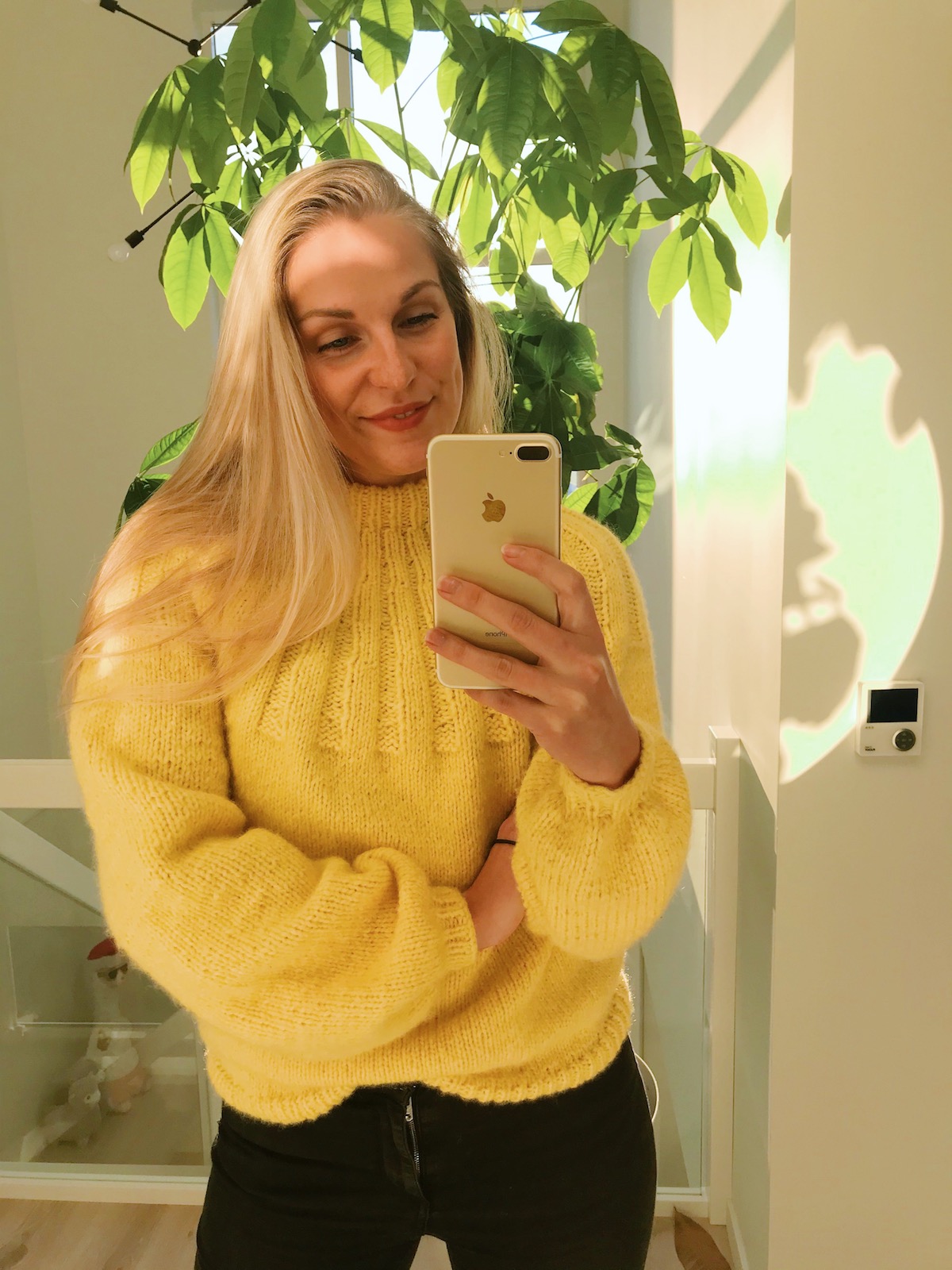 The pattern is made by Petiteknit. And the creator behind the brand, Mette, makes so many wonderful and timeless patterns. Find the English pattern of Sunday sweater on her site, here.
Check out @strikkeristrikkera if you want to have a look at my projects! ♥