Ad/sponsored posters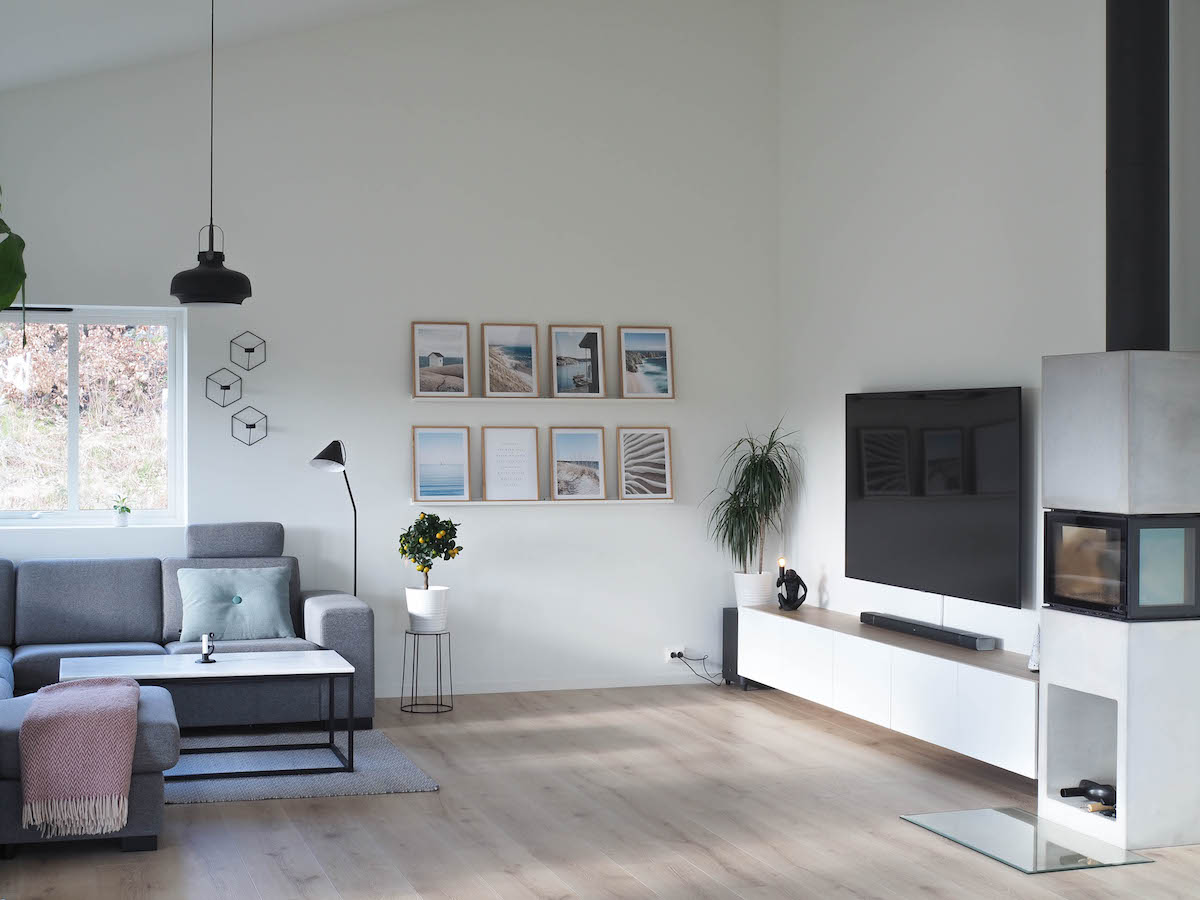 This is what our living room looks like. We finally got the TV bench mounted on the wall, hung up the TV and put yet another picture shelf on the wall and got some new pictures on it. ♥
The frames and pictures are from posterstore.no and you get 30% discount on all posters except selection by using discount code kamillahaaland30.
I'm really glad I went for the oak frames! I like how cozy and nice they are. And they do matches both the floor, the TV bench, the dining table and dining chairs and the kitchen countertop very well! Who knows? Maybe I'll eventually end up buying the muuto pull floor lamp as well? It's on my wish list!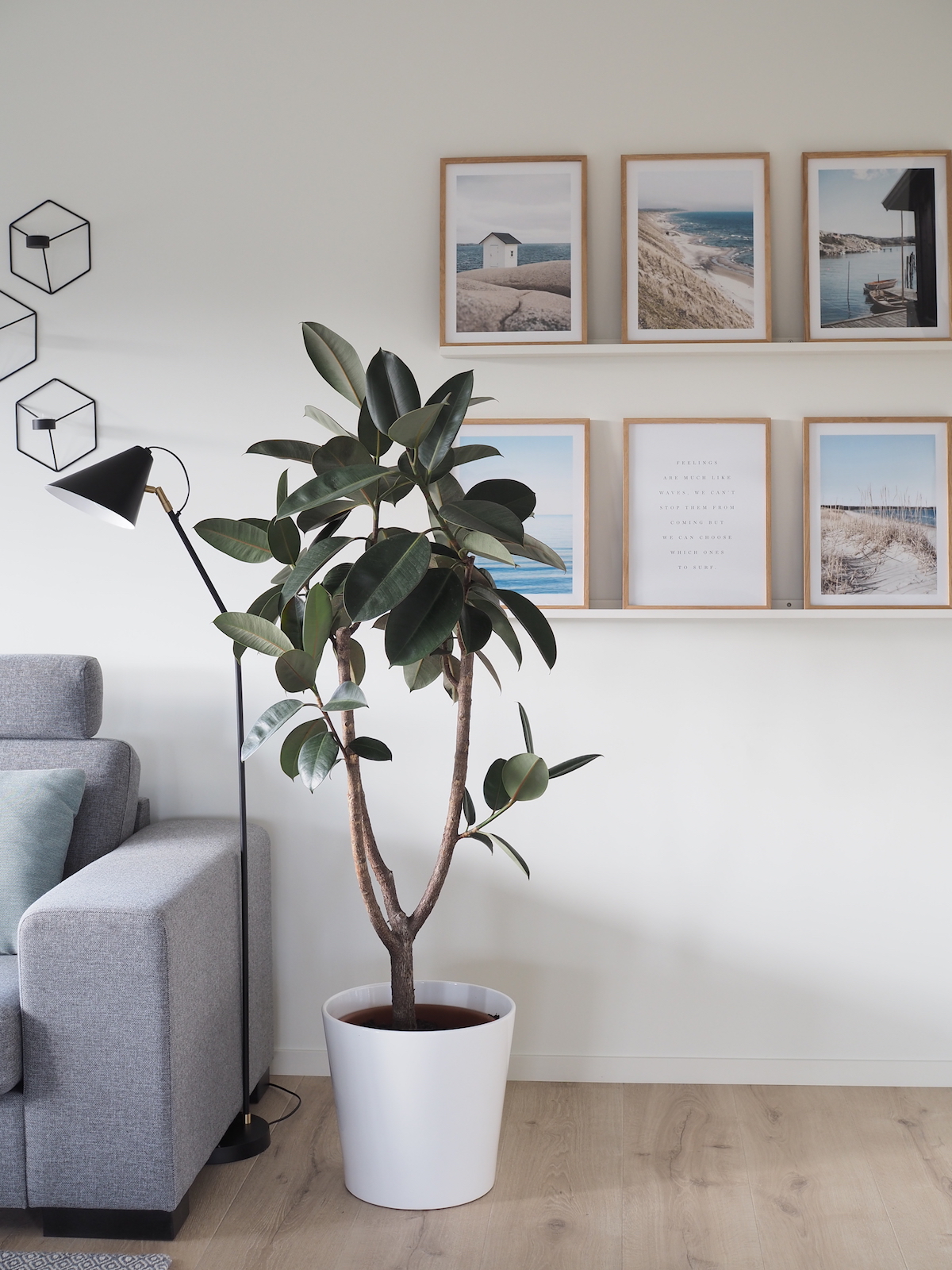 These posters really bring out harmony and spring feeling, right?
I've been a little back and forth with which plants to stand where, but I think I have decided that I enjoy having my beautiful rubber fig next to the sofa. It's been in the bathroom for a long time … What do you think?