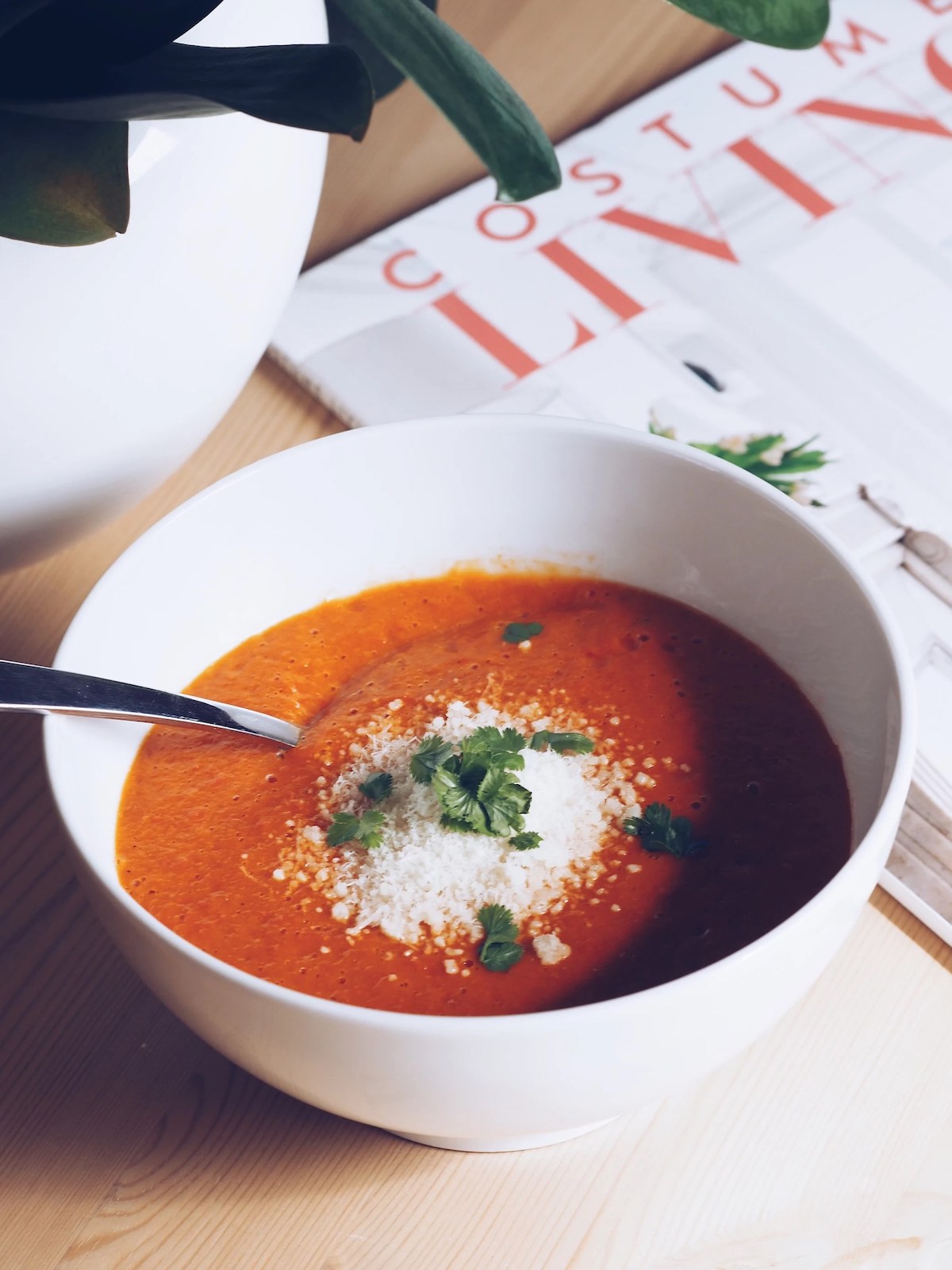 What do you need?
4 peppers
2 large cloves of garlic
1 box of red lentils (230g without water)
1 dl water
1 dice of chicken broth
Olive oil
Salt & pepper
parmesan
herbs of choice
How do you do it?
Cut the peppers into pieces.
Cut the garlic.
Pour olive oil in a saucepan.
Add the peppers, garlic and lentils.
Cook everything for about 5 minutes.
Add water and broth.
Add salt and pepper.
Stir and pour everything into a blender.
Turn on the blender and voilá!
Top with parmesan and garnish with herbs if desired.